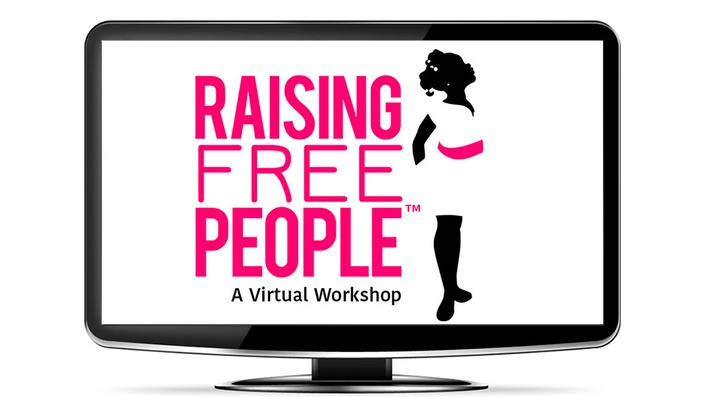 Raising Free People (2019)
A workshop for transitioning from tools of oppression to liberation-minded parenting & partnerships with children.
Watch Promo
The process of unraveling our own privilege and presuppositions around caring for children is ongoing. It is okay to recognize we have more work to do –and to feel conflicted and unsure about how it will all work out.
We are challenging the things we held in our minds as true, getting to know the world without the confines of our unexamined beliefs.

Raising Free People workshop is the space for us to apply decolonization and deschooling to the way we raise and relate to children. And into the way we support children in owning themselves.
This workshop, and this practice, helps adults focus on transitioning from master to partner; embracing collaboration instead of coercion; being willing to listen; embodying compassion as we raise and support confident, happy, community-minded, fully-equipped, liberated people.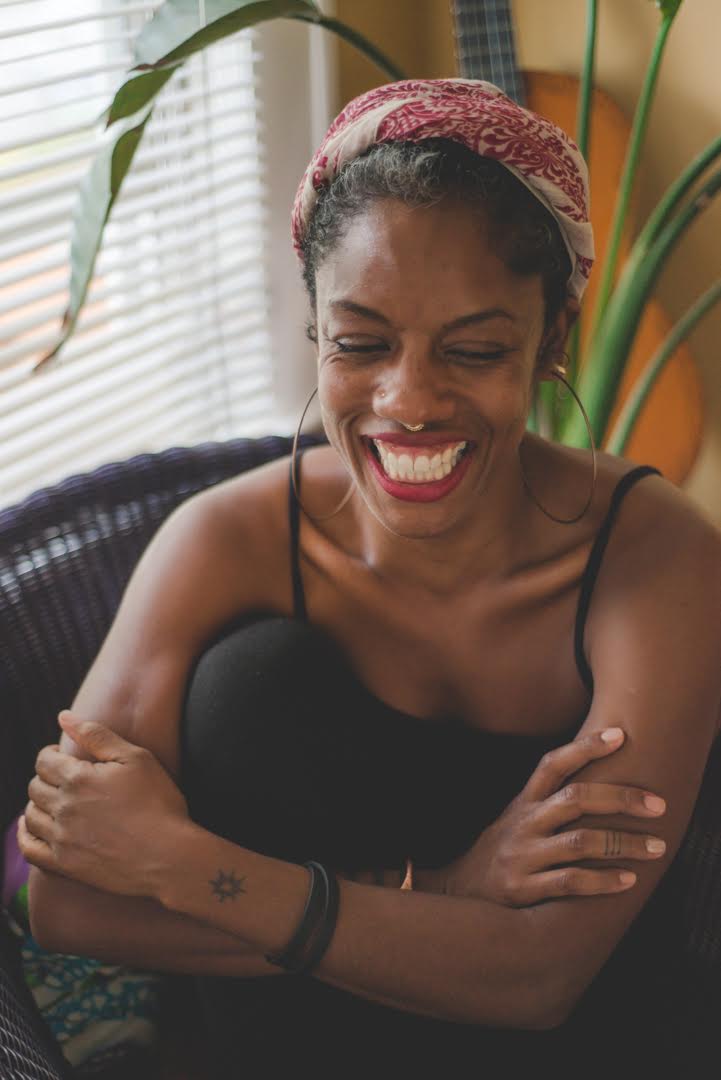 "I consider myself very aware of myself at my core. I know my shit, I even see and know how my shit is displaced on my children. I know that it's the lack of mothering and the type of parenting i received that has contributed to the negative/oppressive parts of my parenting. I know better, but am challenged with doing better then fear kicks in and makes it even worse. Fear of who they will be in society if i do or dont do this, fear of so much around them being their best in this world and contributing to justice. As you stated "since we have so little practice conveying value without manipulation and coercion, we don't know how to pass on important knowledge…" exactly, I don't know what raising free people looks like, however no excuse."
- Zahra
What You Get In This 2019 Version
Two Facilitators

Marley Richards, a brilliant and confident teen unschooler (who also happens to be my daughter :) is collaborating with me this year. If you attended the 2017 workshop, you may remember Marley; click "watch promo" on the 2017 workshop's page to see Marley explain that version of the workshop.
Live, Real-time Sessions
This year, we'll be facilitating two live sessions (using Zoom video rooms just like last time). Each session will be 70 minutes long and will be recorded and available to you in case you're unable to make the live sessions.
Marley and I will be sharing some specific aspects of our relationship-building journey, and we're leaving room for mad question askin' from you.
Gems from the 2017 Workshops
Most of the content from the 2017 version (which included 14 women from 6 different countries!) was generated from deeply personal and private conversations with each participant, so I won't be sharing those.
There are a few gems that I did leave in, and those were elements I created for that group; you'll get full access to those right inside the workshop platform.
Mother-Daughter Dialogue on Healthy, Liberatory Relationship-building
Here's what we'll cover. The ones in italics are the ones Marley says she especially wants to discuss:
Working together (trainings and keynote)
Choosing battles
Mutual respect (things I see as disrespectful that you don't & vice versa)
Calling in Sage & Kris as support
Being ourselves together
Feeling safe expressing feelings
Managing moods/attitudes (both of us)
Agile Learning Center (ALC) tools we use
Money Back Guarantee
If you attend the first live session, or watch it by Oct 10th, and you get no value out of it, just email me with the word REFUND in the subject line, and I'll refund you. Easy process, no risk.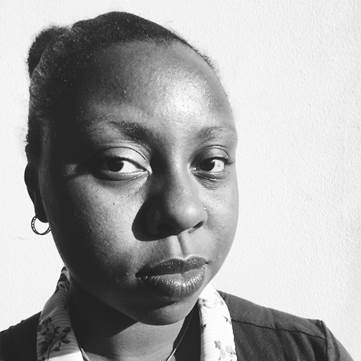 "Akilah talks a lot about unschooling as a way of raising children, but also what it means for questions of race, gender, colonization, and how to un-learn a lot of the ways in which hierarchy and power tend to frame how we interact with children. I enjoy it because it's a way to not stress out about the world and deprogram a little bit, but also a way to ground myself in hopefulness, because it's not just about my generation and the generations before me surviving; it allows me to think about what decolonization can mean for the future. Also, sometimes as a mom, I have no idea how to unlearn power while raising kids, because a lot of us have no framework for that, having grown up with similar, authoritarian parenting styles."
- Hadiya Sewer, Ph.D.
This workshop is NOT exclusively for unschoolers
or people already embracing Self-Directed Education (SDE). It will most definitely draw on SDE principles because they are liberatory and so very much part of my own awakening, however, this work is far more than an approach to learning!
It's a mindset that takes away the one leader/savior/knowledge-keeper and replaces that with confident autonomy and a community/world approach to living, learning, producing, and nurturing relationships.
Through Raising Free People work, you will:
get more mindful of your own practices,
start getting rid of reactive habits that have hindered you from being more trusting of yourself,
become more practiced at pivoting away from cultural indoctrination and fear-based caregiving over to partner-centered actions.
Early registration begins TODAY.
Final registration ends midnight (EST)
on Tuesday, October 1, 2019
Live video sessions on:
+ Tuesday, October 8, 2pm - 3:10pm EST
+ Tuesday, October 15, 8pm - 9:10pm EST
(times designed to accommodate various time zones)
Can't afford this workshop, but really need it? Email she @ akilahsrichards(dot)com;
let's not let money stop you from doing this work.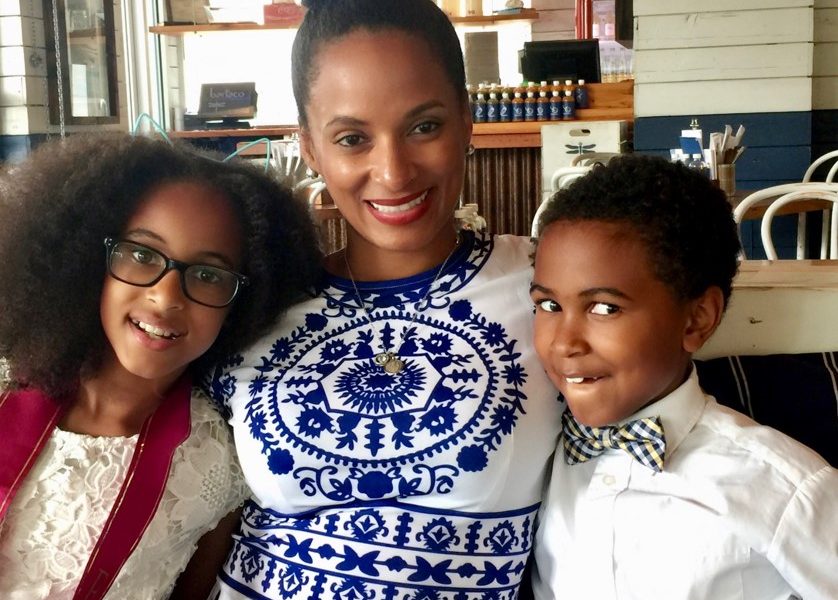 "Great stuff Akilah!!! We have just begun our deschooling process, traditional school ended for them a little over a week ago. I'm learning to be patient with myself as a we figure out what raising free people looks like for us. Its a grueling process with lots of layers. I'm appreciative to be in this workshop and be able to dialogue about it all."
- Katrina Morrison
Frequently Asked Questions
Is this for parents only?
No. It's for any adult who wants to shed old norms about what adult-child relationships should look like, but isn't quite sure how to go about that. It's also for any adult who identifies with liberatory practices in terms of politics and social engagement, but isn't sure how to translate those beliefs into their interactions with young people.
How long do I have access to the course?
How does lifetime access sound? After enrolling, you have unlimited access to this course for as long as you like - across any and all devices you own.
What if I want even more personalized help?
Individual phone or video sessions are available at $250 per 75 minutes. Use this link (choose the Impromptu phone consultation option) to book a one-on-one appointment.
Are these trainings exclusively for BIPOCs?
We get this question a lot. The answer is no. It's for any adult who reads the description of these trainings and feels like this is something they or their community could benefit from learning.
When does this workshop start and end?
This training is delivered through two live 70-minute sessions, and enrollment closes at midnight on October 1, 2019. If you are unable to attend the live sessions, you can still get the recordings, both of which will be accessible within 48 hours of each live session. Tuesday, October 8th from 2PM EST to 3:10pm EST, and Tuesday, October 15 from 8pm EST to 9:10pm EST.
Will there be replays available if I can't make the live sessions?
Yes, replays will be available within 24 hours of each live session, and you'll have access to the replays all October long.
This course is closed for enrollment.
Facilitators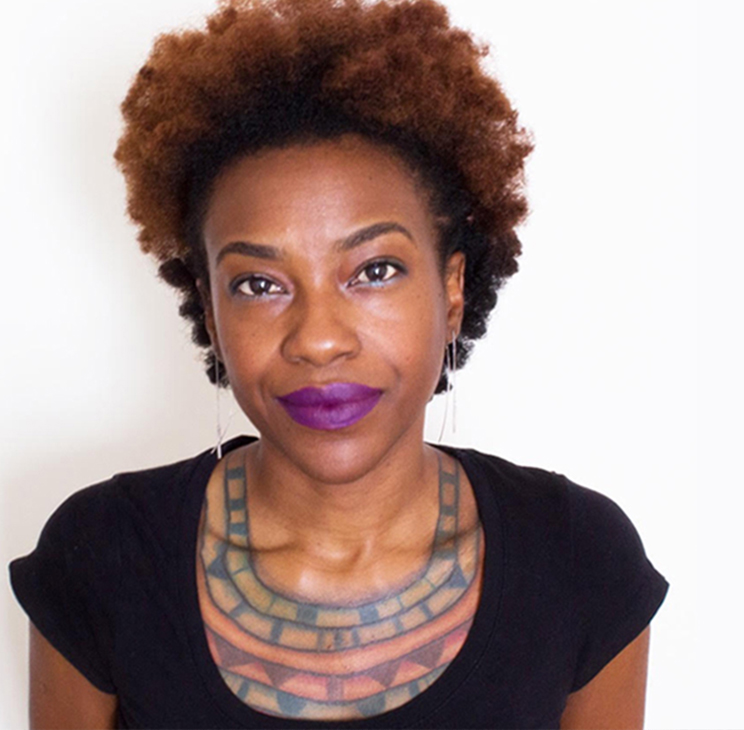 Akilah S. Richards is a writer, mama, partner, digital nomad, and unschooling activist. She produces podcasts, books, classes, and articles on radical self-expression in practice and in study. Find her conversations and commentary on Fare of the Free Child Podcast where she supports, connects, and highlights BIPOC families designing their own liberation through Self-Directed Education and love-centered community building.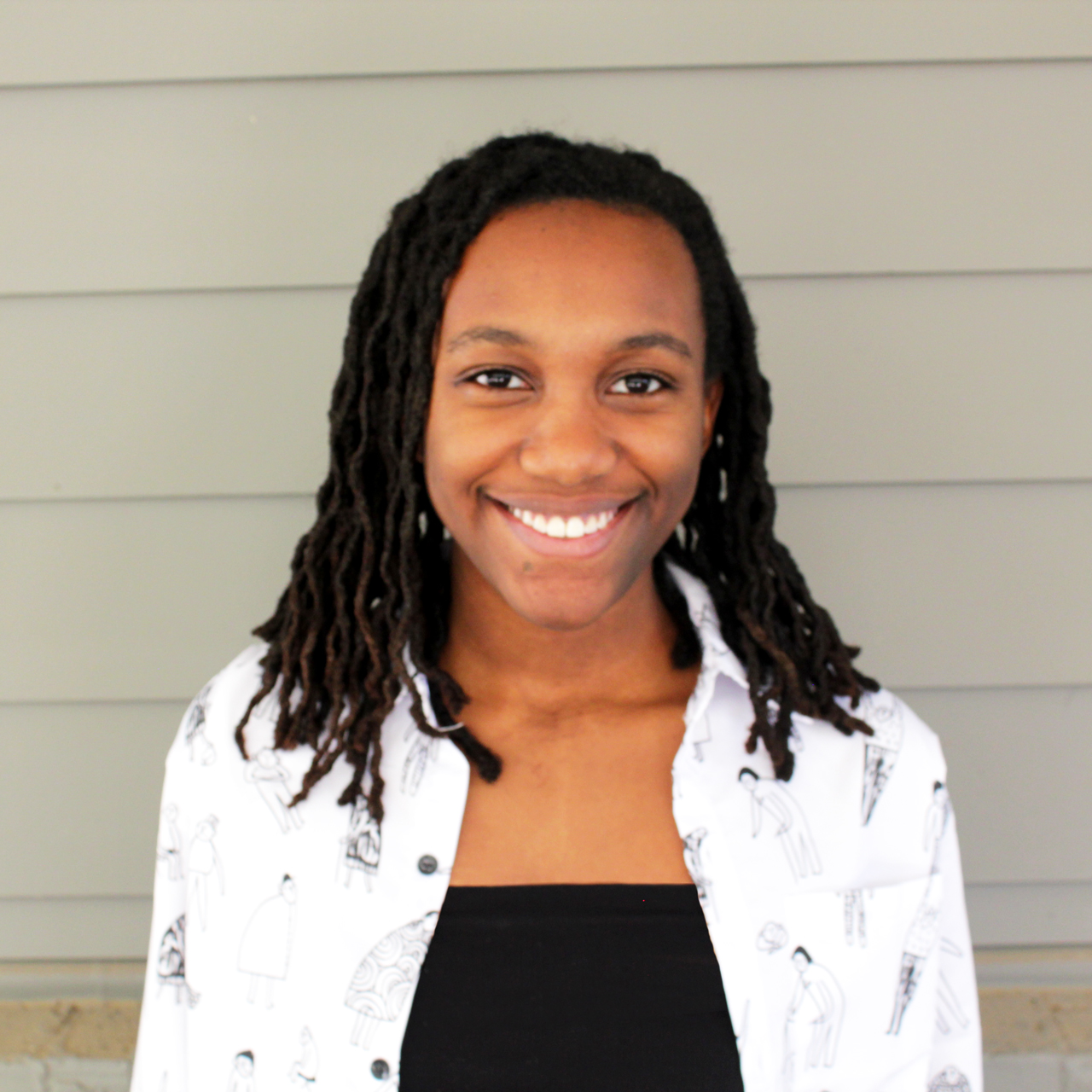 Marley Richards is a 15-year old dancer and writer. She is part of an unschooling nomadic family that lives in various cities, organizing around liberation-centered living and learning in community.
Course Curriculum
RECORDINGS WILL BE HOUSED HERE
Available in days
days after you enroll
Selected Gems from Version 1 (2017)
Available in days
days after you enroll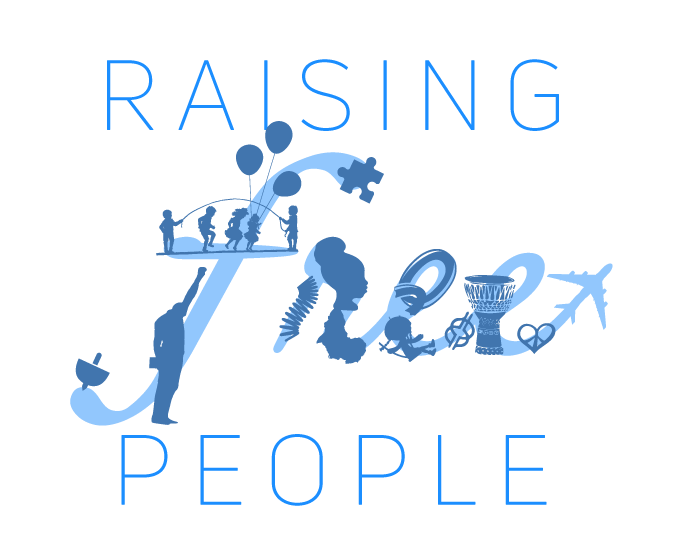 "This was very moving, I wanted to run out into the street with you Akilah! And reading the comments also sparked soooo many insights. Sage's words help me navigate my own relationships, especially with my husband, and are a tool to help our children navigate their relationship with one another. It reminds me how much good work can be done in our relationship (my husband and I) as a mirror or example to our children. I see too that I often (mostly always I'm sure!) personalise what is happening. If I'm not jumping to defend or responding with emotions of my own, I'm making it about me by internalising the others' experience. I identify with the empath, feeling what others are feeling, but being too empathetic can make it all about you again and your experience and emotions. So for me, this needs disruption too. Choosing compassion over empathy. Choosing to be the witness. (As empathy is not always what's required.) When we see our children's emotions spilling out (and anyone we're close to), we want to rush to "do something". In your response Akilah, you said choosing 'not just observation but silence' and this is very powerful. I really like what you said too about coming back to it later. By then I've had time for my own emotions to subside and allow a more intuitive, compassionate response that's in line with my beliefs and the part I'm playing in raising free people. Well, that's the ideal I'm going for!"
- Nicky Grandin